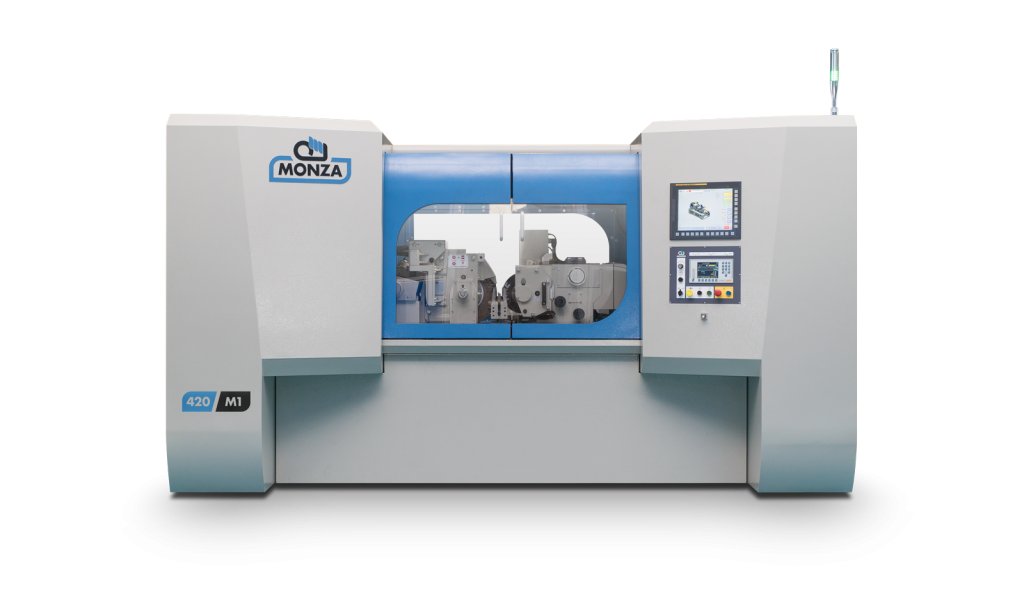 Monza Line 20
The Monza models belonging to the Line 20 – CENTURY EDITION™ – have been redesigned from the ground up to achieve a more ergonomic design, an easier access to the machine during maintenance, faster times of change over and setup, while creating a strikingly innovative and elegant design.
The INFEED slide system has been modified to arrive closer to the Grinding Wheel Housing. The design improvement offers added strength, as well as full support under the workrest when grinding very small diameters and also when the grinding wheel is running at its smallest useable diameter.
The dressing process, in the versions where the translation is not controlled by full CNC, is controlled by an electric motor.
The FULL CNC Dressing versions have the option of designing and controlling complex wheel profiles directly on the machine using our latest CAD/CAM graphical software.
All the machine axis motors use DIGITAL DRIVES (transducers) including the motor for the rotation of the regulating wheel. The Grinding wheel motor is availble with Constantant Peripheral (Surface) Speed (CSS), as well as Automatic Wheel Balancing (AWB).
All Monzesi grinders are provided with customized, intuitive software which is simple to program and manage via our HMI display, touch screen control technology, and process monitoring pages. Our software, combined with our mechanical upgrades can for many applications replace the requirement to have an expert level operator at the machine. This combination of new technology has the ability to simplify and in some cases eliminate the need for high level operator analysis and subsequent adjustments to the machine.
InFactory
InFactory allows connection of your machine tool to the factory management system, to enable an efficient and seamless data exchange between the production line and the rest of the relevant factory departments.
All Monzesi machines are Industry 4.0 Ready.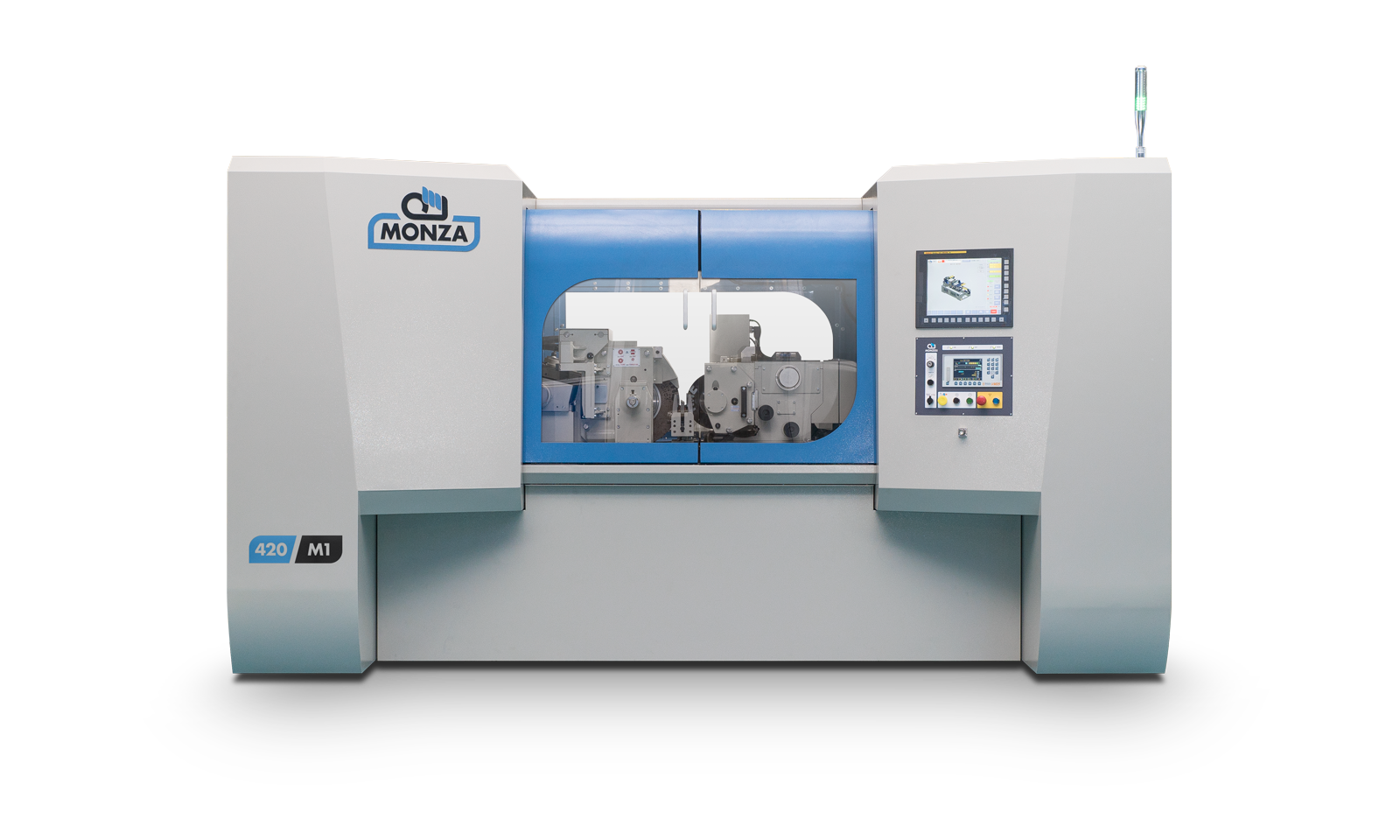 Machine sizes and versions
Grinding diameter range
up to 50 mm
up to 100 mm
up to 150 mm
up to 200 mm
up to 200 mm
Maximum infeed length
100 mm
200 mm
250 mm
355 mm
500 mm
Grinding wheel size
(ODxWxBORE)
305x102x127 mm
406x204x152 mm
508x250x254 mm
610x355x305 mm
610x500x305 mm
Grinding wheel speed
25 – 45 m/sec
25 – 50 m/sec
25 – 50 m/sec
25 – 50 m/sec
25 – 50 m/sec
Grinding wheel motor
5,5 kW
11 kW
22 kW
37/45 kW
45 kW
Regulating wheel size
(ODxWxBORE)
204x102x80 mm
254x204x115 mm
305x250x127 mm
355x355x140 mm
355x500x140 mm
Regulating wheel variable speed
5 ÷ 320 rpm
5 ÷ 285 rpm
5 ÷ 240 rpm
5 ÷ 260 rpm
5 ÷ 260 rpm
Regulating wheel brushless motor
8 Nm
8 Nm
8 Nm
18 Nm
18 Nm