inFactory Suite
inFactory is an application suite resulting from over 40 years of experience in the manufacturing sector, designed to meet the operational needs of machinery interconnection, monitoring and production control.
Interconnect, optimize and transform your company by radically revolutionizing the production process.
Interconnect your machine park and monitor the general status of the machines remotely.
inFactory allows you to monitor all your asset management in a specific dashboard.
Get all the data related to the activity of your connected machines into the system in real time.
The complete tool for your Industry 4.0
With inFactory Suite you have at your disposal a complete tool that allows you to interconnect your machine park, your warehouses and your technical offices to monitor the state of completion of the activities, the traceability of the processing phases and the times and costs necessary to carry out every activity!
You will have to think less about how to react to the market's challenges because by your side you will have a new partner which will support you with an intelligent, flexible solution, easily integrated with other Third Party ecosystems.
This and much more is inFactory.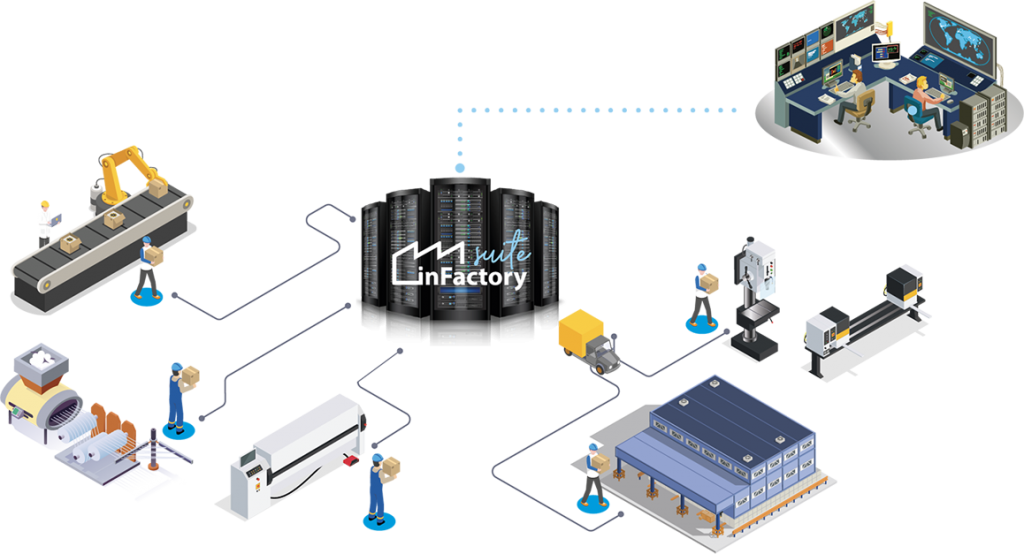 Web
Control the entire production process through a modern web portal, easy to use, suitable for all devices and designed to optimize your operations.
Mobile
Thanks to inFactory App you can quickly access your assets directly from your smartphone and know the status of your production at all times.
Cloud
inFactory was created to free you from ICT management problems. The machines and your operators will be able to interact remotely thanks to our secure Cloud.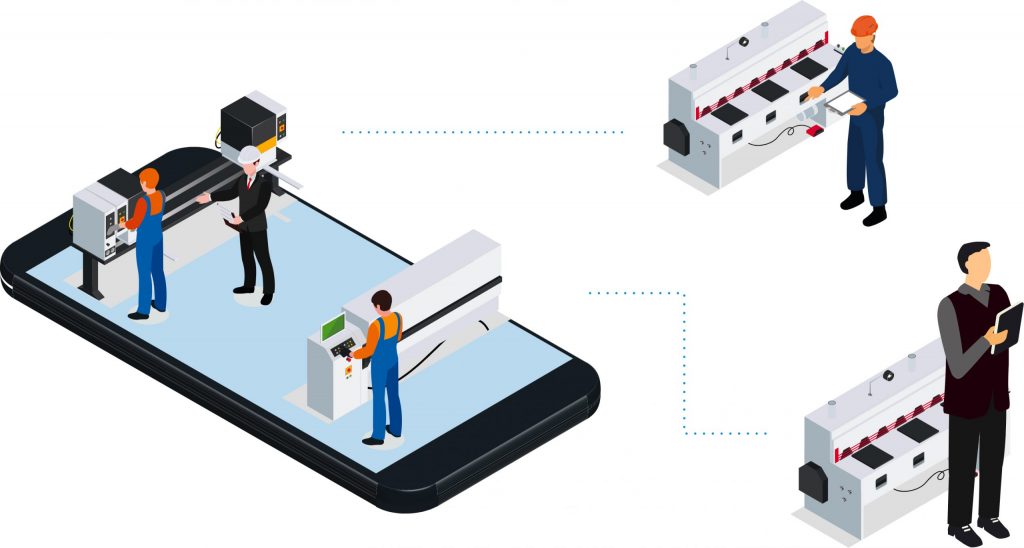 Your production reality is always with you
With inFactory Suite you will have the tools to react quickly to production stops, to monitor over time how your process evolves and adapts to business dynamics, and to promptly plan any corrective action aimed at further improving your reputation with the customer.
All the tools are available from the web and from the inFactory Suite apps so that your company is always where you are and decisions can be made quickly and safely.
The product consists of a number of software and hardware tools designed to meet the needs of small and medium manufacturing industries.